2003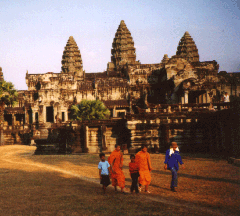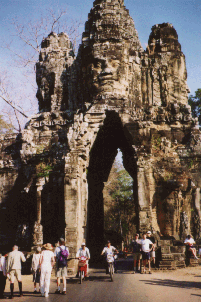 A few pictures from my time in Cambodia -- January, 2003. After seeing the magnificent Angkor Wat I have to say these ruins are second only to the pyramids in Egypt as the finest archaeological ruins on earth.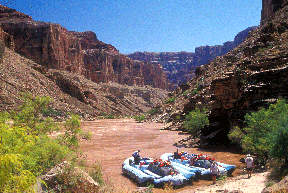 In August, 2003 I was accepted on a press trip down the mighty Colorado River with my good pal Max Stone.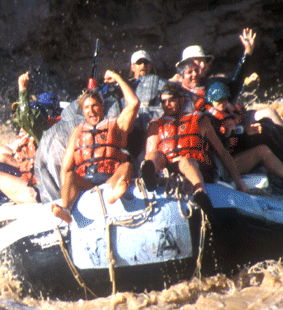 Max Stone and I were usually at the front of the boat getting thoroughly soaked every time we hit a series of rapids.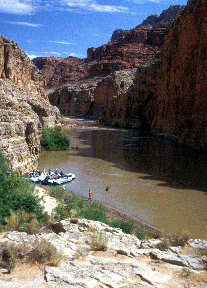 The scenery was absolutely stunning. Each turn in the river offered another vista and strata in the geological story of the earth. Indeed, this canyon was GRAND!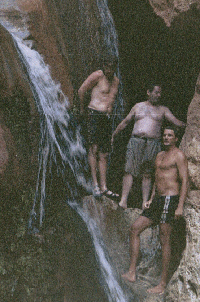 The weeklong trip allowed multiple side excursions. In this particular shot we are contemplating the jump into a frigid pool below. Even in the mid-summer heat it could be chilly swimming in the cold water.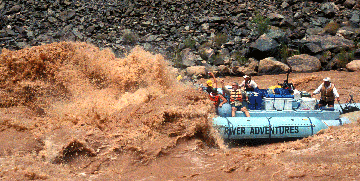 By far the most exhilarating aspect of the trip was pounding into the Class IV and V rapids.
If contemplating a whitewater trip down the Grand Canyon please consider the professionals at Wilderness River Adventures.