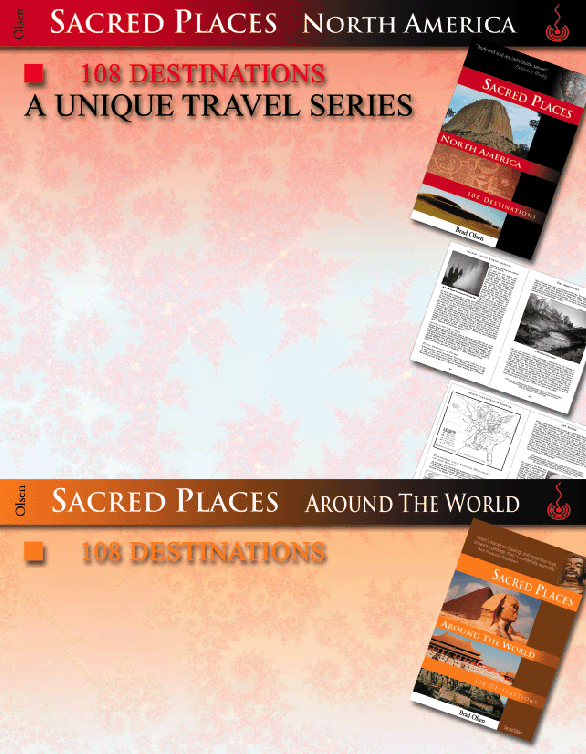 In this newly-release second edition Brad Olsen examines the many spiritual sites that abound in North America. These sacred sites are substantiated from the historical perspective of cultural diffusion and updated with the latest academic theories. Loaded with facts, photos and maps, this is a must for every North American explorer.
Learn the meaning behind prehistoric New England stone buildings, earthen mound complexes in the Midwest and souththern USA states, Canadian medicine wheels and the weathered pueblos of the American Southwest. This comprehensive travel guide to the continent's most dynamic sites – including many lesser-known locales – takes the reader on a revealing pilgrimage from coast to coast. Discover the roots of the Civil Rights movement, several modern pilgrimage locations in North America, or Native American vision quest sites. History comes alive in Sacred Places North America – the most complete volume of spiritual destinations in print.
39 MAPS, 16 COLOR PAGES & 25% MORE CONTENT
* ISBN 1-888729-13-9 * 422 pages * $19.95
Click here to read more about Sacred Places North America: 108 Destinations (2nd ed.)




Important archaeological, historical, and geological destinations worldwide are profiled, from the Great Pyramid in Egypt and the Forbidden City in China to the Temples of Angkor in Cambodia and Mount Shasta in California. Sites are described in historical and cultural context, and practical contemporary travel information is provided, including detailed maps, drawings, photographs, and travel directions.
ISBN 1-888729-10-4 * 288 pages * $17.95
Click
here
to read more about
Sacred Places Around the World


CCC Publishing releases one or two books per year. We are introducing new authors every year. For complete information on all the CCC Publishing authors and titles please visit the website.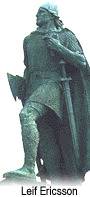 "Voyage to Vinland" is the first full-length movie screenplay written by Brad Olsen. It is a historical drama about the Greenland Viking excursions to a place in North America named Vinland by Leif Ericson. Leif led the first voyage in 1000 CE, followed by his younger brother Thorvald a few years later.
In 2000, Brad Olsen had a co-starring role in an independent feature called "Ever Since the World Ended."
Brad Olsen's film work page can be seen here on the CCC Publishing website.
Above are a few of my favorite "Weird" posters. Click on any image to go to the How Weird page on this site. Brad Olsen founded the "How Weird Street Faire" while living in the CCC warehouse on Howard Street. The annual San Francisco event takes place every springtime in front of the old artist space. The website for the event is www.howweird.org.
The World Peace Through Technology Organization was founded by Brad Olsen in 1996 with a host of other like-minded directors. Please visit the nonprofit organization's website at www.peacetour.org.